2020 'twas the year of domestic bread-baking — and we can't help but imagine how many bakers were inspired by award-winning cookbook author, Alexandra Stafford.
Ali is the author of Bread Toast Crumbs: Recipes for No-Knead Loaves & Meals to Savor Every Slice: A Cookbook, a modern classic with over 500 reviews on Amazon.
While we're down for a good cookbook any time of year, there's something special about swiping up a good new guide during the fall months. We asked Ali to share a few of her personal favorites here, and she did not disappoint… 
6 Cookbooks To Pick Up Now
Six Seasons |  Because 95% of my cooking is inspired by what is available seasonally, I love any cookbook organized by the season. For this reason, Joshua McFadden's Six Seasons is a year-round favorite. As noted in the book's introduction, when Joshua is creating a dish, his goal is for it "to taste like a potato chip," meaning it should be "so tasty and savory that you can't help but take one more bite…and then another." This is truly what happens every time I make one of his recipes. His cucumber salad is my summer go-to.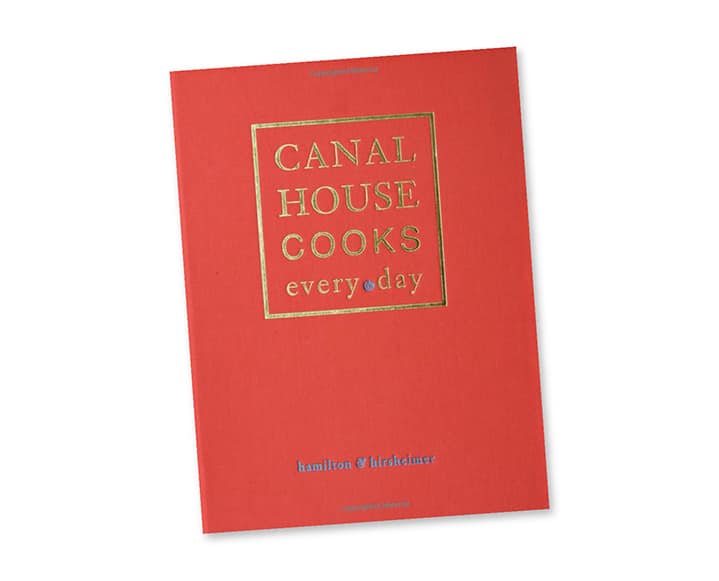 Canal House Cooks Every Day| Similarly, Canal House Cooks Every Day is one I turn to often during peak summer when I am drowning in produce and need all the inspiration I can get. Authors Melissa Hamilton and Christopher Hirsheimer have a simple, classic, iconic style of cooking, and in this book, there is a recipe — often a simple one — for nearly every day of the year. Bonus: it's beautifully photographed and while most of the recipes feature seasonal produce, this book includes one of my all-time favorite thin and chewy chocolate chip cookie recipes.
Ruffage | Another vegetable-focused book I love is Abra Berens' Ruffage. It's organized alphabetically by vegetable and it's filled not only with great tips on how to select, store, and cook vegetables, but also with thoughtful, emotional anecdotes. You feel Abra's deep sense of respect and connection to the land and the vegetables she grows in the stories she shares. I love her recipe for sautéed mushrooms with spinach and cream on toast.
Chez Panisse Vegetables| Chez Panisse Vegetables by Alice Waters was the cookbook my mother gave me when I moved away from home, and it's one of my all-time most used. Like Ruffage, it's organized alphabetically by vegetable and offers lots of great tips on storing and cooking vegetables. There isn't a single photograph and many of the recipes don't have ingredient lists — they're presented in short paragraphs — but the book's simple recipes are the ones I turn to again and again. CPV is the book that taught me how to make a classic shallot vinaigrette and how so often all a dish needs — from roasted sweet potatoes to summer eggplant pasta — is a little acid to really make it shine.
Healthier Together | I love Liz Moody's Healthier Together, a mostly plant-based cookbook, which, as the title suggests, is all about cooking healthy meals together. Each recipe serves two — you and your cooking pal — but each is easily scalable, and I recommend this book to anyone interested in making healthier choices in a holistic way. It's not a trendy diet book; it's not about sacrifice. The book introduced me to the joys of starting the day with a green smoothie, which I load with ¼ lb of spinach and lots of other goodies: hemp seeds, chia seeds, almond butter, and dates, to name a few.
Power Plates |  I am not vegan, but I am constantly inspired by vegan cooking, and I love Gena Hamshaw's Power Plates. In the book, Gena notes that "what makes a meal balanced isn't always clear. Our culture is flooded with conflicting philosophies regarding nutrition and strident opinions about what is and isn't healthy." Through her work as a nutritionist and through personal experience, Gena found that one way to think about balance is to place an emphasis on eating meals that include quality protein, fat and carbs, as well as a ton of fresh produce, all of which leads to increased satiety and energy and, in turn, prevents cravings and midday hunger. Each of the recipes in Power Plates is designed around this philosophy. I love Gena's kimchi fried rice, which calls for an entire 16-oz jar of kimchi.
Want more cookbooks? We've got you covered.