About The Chalkboard Mag…
Welcome to the chalkboard.
We are a guide to living well.

Daily content to help you live your best life through wellness,
nutrition, self-care + great design.
Launched by Pressed Juicery in 2012, The Chalkboard brings our wellness-minded
readers daily proof that a healthy lifestyle doesn't require sacrificing great style. Learning
from our community of top doctors, holistic practitioners, nutritionists, fitness pros,
clean beauty leaders and mental health experts, we bring you a constant flow of insights we
know you'll find useful and inspiring on your journey toward balanced and glowing health.
We curate a continual flow of useful, practical and elevating life advice as it pertains to
natural living, glowing health and mind-body balance. Our favorite topics include…
Nutrition + clean eating | Clean beauty
Alternative health | Non-toxic living at home
Fitness + mind-body health | Non-toxic personal care
Healthy routines | Lifestyle tips from influencers we love
"On TCM, we define 'living well' as the pursuit of wellness from the inside out and the inclusion of
thoughtful and uplifting design in all that we do. From home visits with stylish women we love
to reviews of natural home goods that actually make your home a more enjoyable place to live,
we understand that health and happiness begin at home. Creating an environment that is safe, beautiful and encouraging to the kind of life habits we all hope to cultivate is a crucial aspect of 'living well'. Good design also means that most of the books,
beauty, sustainable fashion and clean beauty products we feature on TCM are as visually appealing
as they are high-functioning. We've watched the wellness industry grow up all around us over
the years and have enjoyed being a part of an industry pushing lifestyle standards and design to the next level.
"In our daily stories, you'll find insights from true medical professionals, as well as the stories
of fellow readers and everyday people who share their journeys toward health and balanced living
with us. We hope you find plenty of inspiration as you explore our site and leave
feeling refreshed and well-equipped."
– Suzanne Hall, Co-Founder + Editor in Chief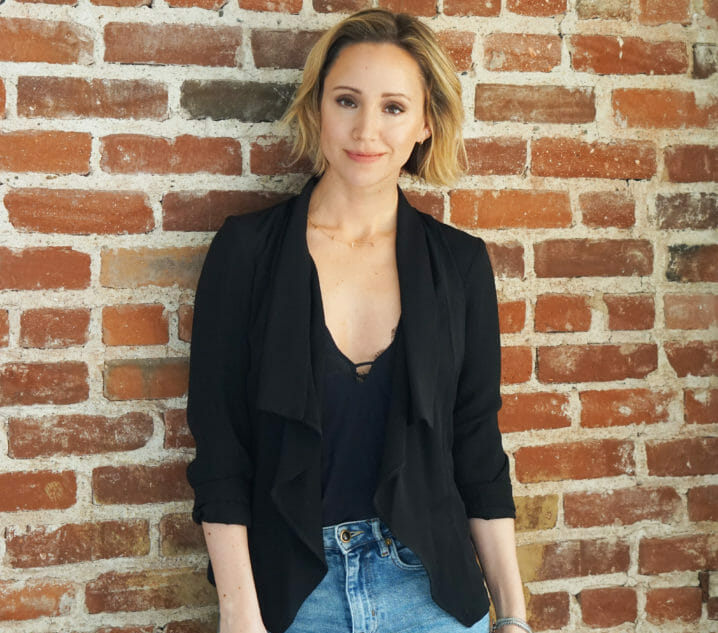 Here's how to get involved in our ever-growing community…
the TCM Newsletter
Get our weekly Newsletter to get our daily stories delivered right to your inbox,
plus exclusive offers from top wellness brands.
Follow us on social media
Facebook | Pinterest | Instagram | Twitter 
The Shop
Every season, we curate The Shop with a collection of clean, beautiful products
— consider The Shop your guide to shopping well.
Meet us at our events
The Chalkboard hosts an array of panels, dinners and fitness events throughout the year, most of them in LA and NYC.
Stay tuned on TCM throughout the month as we share upcoming panels and gatherings in our daily newsfeed.
Meet a few of our most popular wellness pros:
Dr. Mark Hyman | Dr. Josh Axe | Dr. Sara Gottfried |
Nutritionist Kelly Leveque CN | Jennie Miremadi, MS, CNS, LDN
——————————————————————-
PRESS + partnership INQUIRIES:
For all media and partnership inquiries:
[email protected]
We're hiring!
The Chalkboard is always hiring.
Please send all relevant resumes to Suzanne's attention
and titled "Job Inquiry" at [email protected]
SUBMISSIONS + FEEDBACK:
We're always on the lookout for healthful recipes, tips, news and
reader insights. If you have an idea that you think would be a great fit for
The Chalkboard, we'd be delighted to hear from you. Pitch us your
story by sending your submission to: [email protected]
Medical Disclaimer
The Chalkboard Mag and its materials are not intended to treat, diagnose, cure or prevent any disease. 
All material on The Chalkboard Mag is provided for educational purposes only. Always seek the advice of your physician or another qualified healthcare provider for any questions you have regarding a medical condition, and before undertaking any diet, exercise or other health-related programs.