Summer is about simple pleasures — like flipping through the pages of a pretty cookbook, dreaming up the perfect dinner party, cooking up a storm and enjoying the results with the people we love. Peek through a few of our favorite summer cookbooks below and find a beautiful cover, author or theme that speaks to you.
Whether you plan on hosting delicious gatherings all summer long or are just looking to get lost on a foodie journey, we've got a summer cookbook that has your name on it…

9 summer Cookbooks For every personality
For The Not-So-Starving Artist | If farmers market fruits and veggies are your creative muse of late, Salad for President by Julia Sherman is just the book you need. Get into the kitchen with a remarkable mix of artists.  CHECK OUT
For The Wholesome Hostess | Hearty salads inspired by the author's travels makes Neighborhood by Hetty McKinnon perfect for feeding a crowd — and providing talking points! If you're obsessed with salads and cooking for groups of varying sizes, this one's for you.  CHECK OUT
For The Farmers Market Devotee | No one honors the art of cooking veggies with the same elegance and innovation as On Vegetables by Jeremy Fox. Period. The section on dry goods, sauces and staples will impress you.  CHECK OUT
For The Caffeine Queen | Can't go a day without the green stuff? Matcha: A Lifestyle Guide by Jesica Flint + Anna Kavaliunas offers creative ways to get your fix, from beverages to baked goods. And this cover? You know you need it. CHECK OUT
For The Babe Who Lives For Brunch | Master the morning and learn how to cook it's number one ingredient — eggs –a million ways. Egg Shop by Nick Korbee is a must-buy for any New Yorker who's familiar with the hotspot, or any one else who is brunch obsessed.  CHECK OUT
For The Domestic Goddess | If you consider yourself a modern day Martha, Tartine All Day by Elisabeth Prieitt  will be your fave read this summer. A modern classic. CHECK OUT
For The Wanderluster | Part story, part cookbook, The Lost Kitchen by Erin French will feed your soul — and your fam. Lush photography, rustic recipes. CHECK OUT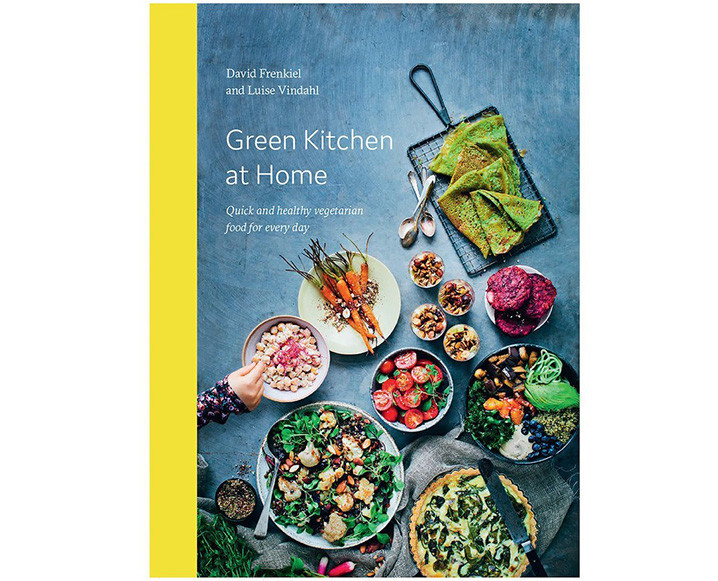 For The Clean, Green Foodie | Green Kitchen at Home by David Frenkiel + Luise Vindahl is our latest fave from the plant-based blogger couple we can't get enough of, Green Kitchen Stories. Their food photography is what the whole wellness foodie thing is all about. CHECK OUT
For The Balanced + Beach-Bound | If you plan on showing some skin this summer, Body Love by Kelly LeVeque is a must-read. Learn simple systems for (and plenty of science behind) staying balanced, slim, sane and well-fed. A celeb favorite and TCM-approved! CHECK OUT
Which cookbooks are you currently poring over?
Share in the comments below!