Alex Elle is best known for low tech, high impact Instagram messages like this one. Her 1 million strong Instagram following is proof that these are just the kinds of personal touches we all need now more than ever.
In her self-care guide/memoir published last year,After the Rain, Elle takes us deeper into her narrative on self-care, inner courage and healthy boundaries. This month, she's following up with a new guided journal, In Courage, that will help self-care seekers access her style of personal support tools more directly.
As a celebrated modern storyteller, we asked Alex to talk to us about what she's reading as we begin yet another unusual year. Here's what she shared below…
Alex Elle's 2021 Reading List
Wake Up Grateful by Kristi Nelson
"I love how the author encourages readers to think about the difference between gratitude and gratefulness. This book is changing my life in many ways, definitely, a must read."
The Secret Lives of Church Ladies by Deesha Philyaw
"I have never read a book written this good. Deesha's writing is otherworldly. I have been moved to tears multiple times reading this collection of essays."
The Alchemist by Paulo Coelho
"This book is a must-have that I revisit every year. I love it and learn something new every time I read it."
Never Tell by Lisa Gardner
"My guilty pleasure is psychological fiction. Lisa Gardner is my favorite author for this genre and it like watching while reading."
In the Dream House by Carmen Machado
"This memoir was so beautifully written. I devoured it and will likely read it again and again."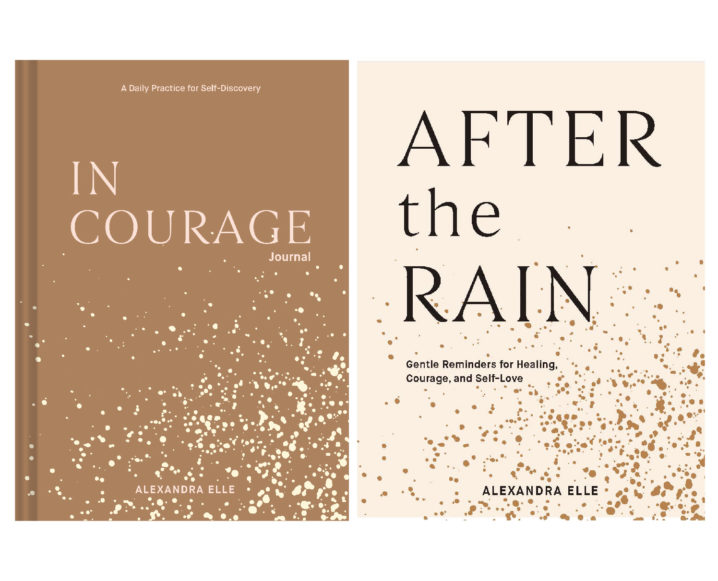 Alex's own After the Rain is also a self-care must-read followed by her In Courage Journal launching just this year.
What are you reading lately?