The wellness space has never been so active – and never so jam-packed. New products and services are sprouting up daily and we're enjoying the ride as we watch many formerly niche health practices and ideas begin to go mainstream.
In honor of International Women's Day on March 8th, we're putting sixteen women we love in the spotlight. These wellness-minded women are changing the way we manage our healthcare, think about our body image — and even the way we breathe. Here's who we've been watching as 2019 has shifted into gear and will continue to watch as the year unfolds…
Dr. Robin Berzin | Founder + CEO of parsley health
Parsley Health is working to make functional medicine more accessible. With doctors and services in LA and San Franciso, plus a cool new member center in New York City, we can't wait to see how Parsley's services continue to expand and disrupt the traditional healthcare model. Leading the charge is founder and CEO, Dr. Robin Berzin. Her vision for a smarter healthcare system is the stuff of our dreams. An initial Parsley assessment includes essential lab tests, a 7-part health plan, and visit with a functional medicine doctor for just $500. Learn more
Rachel Krupa | Founder of the goods mart
Want to know what the future of food looks like? We hope is looks a lot like The Goods Mart. As head of Krupa Consulting, we've worked with Rachel's team of smart female foodies for years. Working with some of the most important health and food brands for some time, Rachel saw the need for a more accessible retail experience and set out to create it herself. The Goods Mart in LA and NYC are healthy bodegas you have to see to believe. Read our full profile here.
Komal Ahmad | Founder + CEO of Copia
Our health and the health of our planet go hand in hand — and the same is true for the health of our communities. Copia is solving "the world's dumbest problem" with smart logistical solutions that both feed the hungry and reduce waste. By connecting businesses with excess food issues and organizations that are serving the hungry in new ways, Copia is closing the gap on a weird problem that's frustrated so many of us for years. "To solve hunger we don't need more food, we need more collaboration and efficiency to connect those with excess to those who need it." Learn more about Copia.
The Women of CBD | The Founders of Sagely, SVN Space + Fleur Marché
CBD has taken the world (or at least California) by storm and isn't backing off anytime soon. Some of our favorite healing plant products are coming from women-owned businesses. We love the capsules and creams from Sagely Naturals founded by Kerrigan Behrens + Kaley Nichol, the stylish media platform, SVN Space founded by Monica Campana + Megan Villa + Grace Saari, and the pretty retail experience at Fleur Marché created by Ashley Lewis + Meredith Schroeder. Each of these female-driven brands paints a stylish new picture of the world of cannabis, but don't be fooled — clean sourcing and hard-driven functionality are at the core of each team's business values.
Hannah Bronfman | wellness author + Fitness Entrepreneur
Bronfman's recent book, Do What Feels Good is the next chapter in reframing our ideas about body image. While acceptance of a diverse array of natural body types seems inextricably linked to wellness now, that has not always been the case. Women are finding their way when it comes to a modern balance of healthy aspirations and deep self-acceptance. We love voices like Hannah's helping to lead the way.
Lindsay Dahl | VP of Social + Environmental Responsibility At Beautycounter
We've been tracking clean beauty brand, Beautycounter since their start. Over the last few years, the direct-to-consumer skincare and makeup brand has taken up the lead on key personal care legislation. Lindsay Dahl, VP of Social and Environmental Responsibility, spearheads the brand's impressive policy and advocacy work. She's led Beautycounter consultants through the halls of Capitol Hill to speak with senators and has helped to shape the brand's important to message to women about the safety of products we use every day. Learn more
Ella Mills | Founder of Deliciously Ella
We loved Ella when she was 'just' a British wellness blogger with a great book. Fast-forward to 2019 and we find this pretty powerhouse masterminding a line of frozen and packaged health foods, London cafes, digital content services and, of course, more books. We love to watch the UK health scene expand from our side of the pond and Ella no doubt has much to do with it. She's creating solutions and broader acceptance for Brits who need special diets, but, to be honest, we'd put her on our list just for creating these genius packaged nut butter balls!
Lauren Roxburgh | Author + Body Alignment Expert
Lauren Roxburgh is often called 'the body whisperer' and with good reason. One session with Roxburgh's mind-body wisdom, deep knowledge of the fascia and how to care for it with foam rolling among other modern techniques will convince anybody that needs whispering to. This spring, Lauren's new book The Power Source, is bound to change lives. Lauren argues that care for our pelvic floor is "a powerful key component of our overall physical, emotional, and spiritual health." Our pelvic floors are connected to our spiritual health? Lauren makes a compelling argument in her new book and you've got to read it cover to cover to truly understand.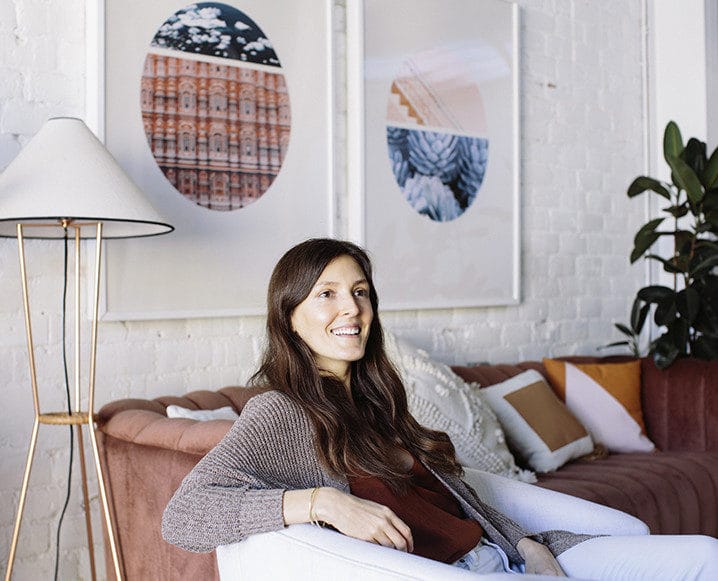 Ashley Neese | author + Breathwork coach
Sometimes projects come in waves. While giving birth to her first child this year, breathwork coach and wellness darling, Ashley Neese also gave birth to her first book, How To Breathe. Breathwork itself is finding a much-deserved place among more and more modern wellness routines. Ashley's personal techniques and deep-held knowledge on the nervous system and beyond, put her on our shortlist of practitioners that exceed expectations with every session. We've never referred someone to Ashley without hearing back about a meaningful transformation. This breathwork babe is behind more healthy faces in Hollywood than you might imagine. How To Breathe is in pre-sale now.
Meghan Markle | Duchess of Sussex
Yes, that Meghan. The world will still be watching Markle's every move in 2019, especially with that royal bun in the oven, and we're just happy to see that the American-born Duchess continues to use that sparkling spotlight to highlight causes that matter, clean living, brands that are making a difference, and fashion moments that are actually good to the environment.