How is this not what we've been eating for breakfast all these years? Leave it to a Brit — and former guest editor, Jamie Oliver to deliver the perfect morning avo recipe.
These blistered cherry tomatoes, runny eggs and warm avocado slices come from Together: Memorable Meals Made Easy by Jamie Oliver…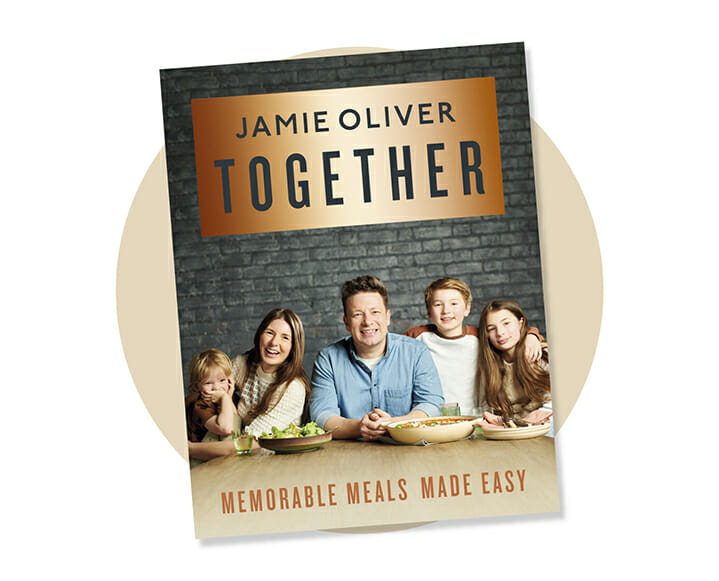 Easy Baked Eggs Scallions, Avocado + Tomatoes
Tasty and super-simple, this is a really brilliant thing to knock together at any time of day. I love cooked avocado, and nestling eggs into other ingredients like this is a lovely, gentle way to cook them.
Serves 6
6 scallions
14 oz ripe mixed-color cherry tomatoes
2 ripe avocados
6 large eggs
Hot chili sauce, to serve
TO SERVE: Trim the scallions and chop into 3/4-inch lengths, then place in a large shallow non-stick pan on a medium heat with the tomatoes and 1 tablespoon of olive oil, tossing regularly.
Carefully halve, pit and peel the avocados, then thickly slice lengthways, add to the pan and season with sea salt and black pepper. Cook for 5 minutes, then nudge things about to make room so you can crack in the eggs.
Reduce the heat to medium-low, cover and don't look at it for exactly 5 minutes, then check – I like the yolks soft, but cook to your liking. Serve the pan at the table with a casual splattering of hot chili sauce. Yum.