My sister is pregnant with her first baby and her food cravings have kicked in full force. She is constantly on the hunt for all things sweet and satisfying. Rather than succumb to pre-packaged sweet treats, she has started to adapt some of her favorite recipes. She recently sent me a Gluten-Free Chocolate Chip Cookie recipe that is out of this world. I made them over the weekend and they are soft, chewy and rich, with just the right amount of crunch. Enjoy these delectable cookies with a cold glass of homemade almond milk. Cookies and milk the healthy way!
Gluten-Free Chocolate Chip Cookies
(recipe by Ashley James)
1 stick unsalted butter, room temperature
6 tbsp unbleached granulated sugar
6 tbsp packed light brown sugar
1/4 tsp sea salt
1 1/2 tsp vanilla extract
1 large egg, room temperature
4 tsp xanthan gum
1/2 cup Pamela's All Purpose Gluten-Free Flour Blend
1/2 cup + 2 tbsp sorghum flour
1/2 tsp baking soda
1/2-1 cup chocolate chips (depending on how much chocolate you like)
1/2-1 cup pecan or walnut pieces (optional)
1 tsp cinnamon
Directions:
Preheat oven to 375F. Place an oven rack in the middle of the oven. Line cookie sheet with parchment paper.
In a medium bowl, using a standing mixer, beat butter, sugar, salt, and vanilla until well combined. Beat in the egg. Scape down the bowl using a rubber spatula. Beat for a few more seconds.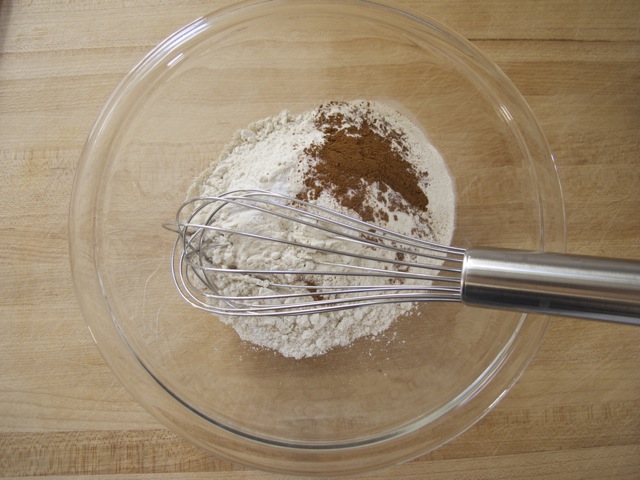 In a small bowl, whisk together the flour, xanthan gum, baking soda and cinnamon. Add the dry ingredients to the wet mixture and mix on low speed just until blended. Combine the chocolate chips and nuts in a small bowl and gently fold into the dough.
Shape the dough into 1 1/2-inch balls and drop them about 3-inches apart onto the parchment-lined baking sheet. Bake for 12-15 minutes, or until golden brown. Do not over cook. It is better to err on the less cooked side to make sure you get a nice chew. Remove from the oven, let sit for 5 minutes, then transfer the cookies to wire racks to cool completely.
After baking, store the cookies in airtight containers for up to 3 days.