When you couldn't possibly drink another iced coffee and a cocktail just feels like too much, this matcha spritz is perfection plus some. We chatted with the ladies of CAP Beauty to pick up a few tips on summer picnicking and this matcha spritz was the first thing to come up. If you've never had matcha this way, it's a must-try. The spritz pairs perfectly with homemade snacks and a sunny afternoon. Bring on the bubbles — and the good summer vibes…
This matcha spritz is an uplifting and bright tonic to welcome the heat of summer. It's cooling and energizing for even the most adventurous summer activities — or for a chill picnic with friends.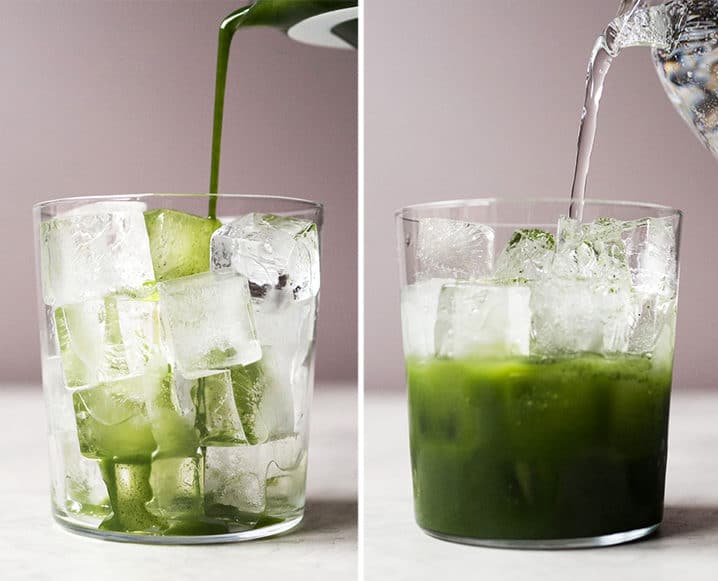 When planning a summer picnic, look to foods that benefit from a bit of time to marinate. Hearty salads, blended soups and even tarts hold up well. Think beyond takeout and bring your favorite homemade meals to the park, the beach and beyond. And, don't forget the drinks. you'll be out in the sun all day. We love a simple mint or hibiscus tea and a matcha spritz to keep you going.
Summer Matcha Spritz
serves 1
Ingredients:
1/2 tsp matcha
6 oz sparkling water
juice of half a lime
1 tsp raw honey
Directions:
In your favorite matcha bowl, using a matcha whisk, whisk matcha with enough hot water to make a paste. Add to shaker with honey, lime and ice. Shake vigorously and pour over ice. Add sparkling water and garnish with a twist of lime.