Hugs are nice, but this month, it's all about the kiss.  With Valentine's Day right around the corner, we thought you could use a few tips.  While you're on your own as far as technique, here are our top gloss & balm picks to keep that kisser kissable all February long!
Give 'Em Some Lip
Your smile should be intoxicating, not toxic.  This lip plumper is completely chemical-free, with time-released ingredients that boost circulation to keep lips fuller for longer.
More Lip Lip Plumper, Jane Iredale, $18.00
Plant A Kiss
We love these shades!  Gorgeous, sheer and creamy, these lipsticks are not only made from flower extracts, but flower seeds are embedded in the box, which can be planted and grown!
Plant Love Lipstick in Grace by Angie Harmon, Cargo, $20.00
Get Fresh With Me
A gorgeous pout is only half of a perfect kiss – get your breath just as fresh as your date with this herbal blend from Gaia Herbs.  Great for mouth health, too.
Fresh Breath liquid herbal extracts, Gaia Herbs, $7.50
Hot Lips
Don't be fooled by its innocent appearance – this is one coy lipstick. The baby pink lip stain adjusts to your natural chemistry, giving you a custom color.  Soothes with olive butter and wild rose wax.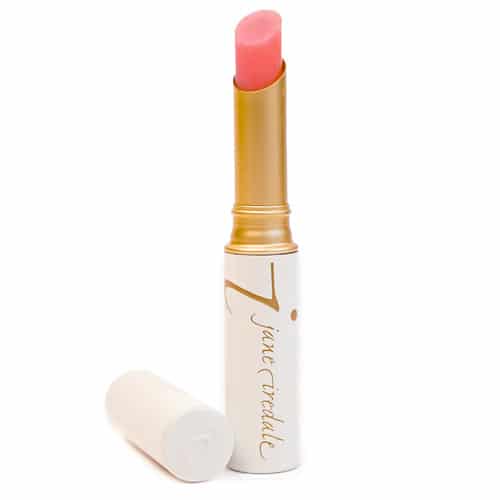 Forever Pink Just Kissed Lip and Cheek Stain, Jane Iredale, $13.00
Kissy Face
These bio-nutrient-packed gel pencils from Tarte are smooching essentials.  In an array of easy-to-wear colors, these tints moisturize the lips at a cellular level, increasing moisture content by up to 6000%.
LipSurgence Lip Tint in Adored, Tarte  $24.00
Just Bitten
The organic version of DuWop's classic Lip Venom.  All-natural and all-out gorgeous on the lip.  The classic packaging doesn't hurt, either.  A vital addition to any evening bag.