While we're not big fans of strict diets in general, adhering to a keto diet requires specific restrictions, most notably reducing carbs to just 5-10% of one's diet. Tough? Yes. Worth it? Apparently so! Variations of the ketogenic diet are becoming more popular with wellness pros everywhere. We're keeping tabs on the research behind keto's benefits for women specifically, as many voices in the wellness world are recommending a slightly less restrictive, carb-cycling diet lately — more on that soon!
There's no doubt that cutting carbs is one of the toughest health disciplines out there– right alongside ice baths and no-sugar diets, but going low-carb doesn't have to be as painful as it sounds. The whole key is in knowing which carbs you crave most and having high-quality dupes on hand that are smart, clean — and actually taste good.
We recently stumbled into the ridiculously good keto bread below and it made us think about the best keto carb dupes we've run on TCM over the years. Here are eight that anyone living that keto lifestyle should know about…
7 Keto-Friendly Carb Dupes Worth Craving
Uprising Food Keto Bread This is the keto bread we mentioned we've been drooling over lately. Bread might be the toughest thing to cut out when it comes to carbs and Uprising Food's loaf is everything you need for sandwiches, toast soldiers — and some of the best avocado toast we've had in a while! The best part is that the bread is made with just eight nutrient-dense ingredients like flax and almond that are superfoods unto themselves. No strange fillers included. Each loaf bakes fresh and ships out weekly. We're obsessed and might never go back to regular bread again. TRY IT 
Shirataki Noodles Pasta is next in line as the hardest food to cut from a keto diet. Zucchini noodles can do the trick, but shirataki noodles are the gold standard when it comes to natural pasta dupes. Often called 'miracle noodles', these Japanese noodles are made from konjac yams and packed with fiber. Try them in our recipe for a stir-fry. TRY IT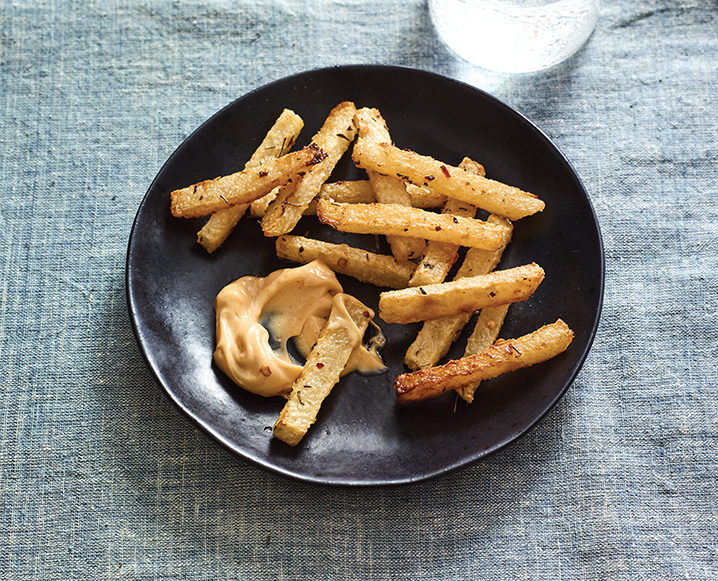 Mark Sisson's Keto Fries Okay, honestly, this french fry recipe is the biggest stretch of any of our keto dupes, but it comes from the keto king, Mark Sisson himself. In his The Keto Reset Diet Cookbook Mark shares this recipe for jicama fries — delicious, but not quite as indulgent and rich as a real order of salty french fries. Try it anyway and add this easy side dish to keto meals. Try It
Keto Bagels We featured these surprisingly delicious low-carb bagels from The Essential Vegan Keto Cookbook a while back and can only imagine the number of weekends they've made. Baked with golden flax and almond butter, this is another keto-friendly recipe that's packed with good nutrition. Try It
SuperFat Keto Pancakes + Brownies SuperFat is another great brand name to know in the keto space, creating clean trust-worthy mixes like their Keto Pancake Mix and Keto Brownie Mix. If you're a hard-core TCM reader, you'll know we've been talking about this brownies a lot lately. They leave nothing to be desired with an impressive rich, gooey texture you'll thank us for, plus they're so easy to make! Try It 
The Hemsley's Flax Seed Rolls It's hard to believe that flax alone can create such great bread rolls, but the Hemsley sisters pull it off. Try this incredibly simple keto-friendly recipe that can be used as a burger bun! Try It 
Do you have a carb craving we didn't list a keto dupe for? Tell us in the comments!