Nevermind alexa's daily 3PM reminder to stop and breathe deeply, The weirdest happiness hack happening in our offices each day is the way we manage our air.
We've got climate control down to an art here at The Chalkboard Mag HQ.
Anyone who works in an office knows the struggle to avoid freezing to death in the cooler months. Add to that the smells wafting from your co-worker's lunch and the dry heat of too many space heaters and you've got a potential air quality nightmare on your hands.
After lots of trial and error, we've discovered a few game-changing tools that help us live well all week – and especially through the winter – at our desks. Here's how we've mastered the art of indoor air quality for maximum happiness…
Dodocool Space Heater |
Yes, we do use space heaters. Instead of wearing twelve layers of clothing to the office, we wear four and pop one of these cute space heaters into a corner. It might look small but this little guy is mighty. 
CHECK OUT
Stadler Form Oskar Humidifier
| Virtually silent and actually cute, this humidifier saves our skin from the first item on our list in a major way. It also has a feature that allows us to add essential oils. It consumes low amounts of energy which makes it totally fine to run all day. The wicks are made from recyclable, biodegradable material too. 
CHECK OUT
aura cacia essential oil diffuser
| Never underestimate the power of essential oils for
changing your mood
in a flash. We diffuse oils all day every day. We have a whole pantry of scents — some for a creative boost, some to energize and others to help up feel extra cozy. We love this pretty and modern-looking diffuser which works like a charm for brightening a blah winter day. 
CHECK OUT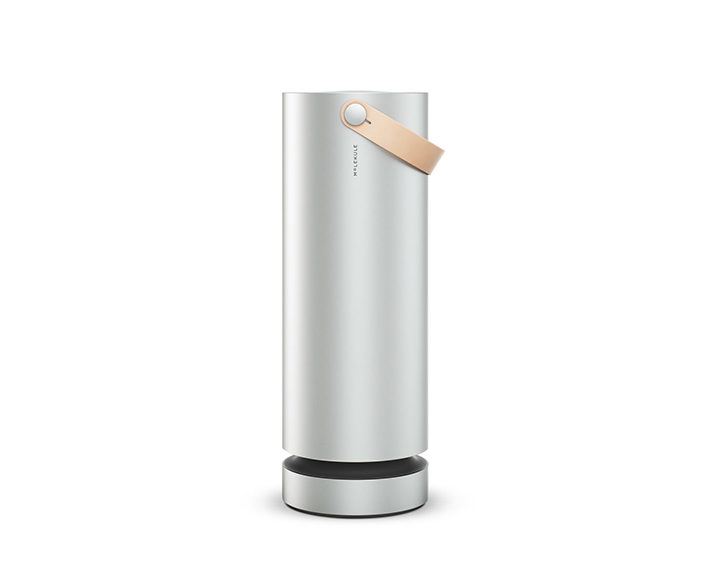 Molekule 

air

 filter
| Meet the gold standard of indoor air purifiers. It can be an immunity game-changer when you're working indoors with air conditioner vents blowing 
who knows what
into your room, having to battle against germs when your co-worker is sick, and all the other random things flying around in the air. 
CHECK OUT