Most of us have a closet full of workout gear, but just one pair of workout leggings we reach for in a snap. You know the ones — they're quick to throw on, flattering without fail, and almost always black.
This list below are "those" pairs for team TCM. We polled the whole team, talked about our faves, and are sharing all our top picks below. Here are the most comfy, supportive, and flattering workout leggings we've found so far…
the flatterer: Koral Grand Legging | The visual illusion created by any wide stripe or cut in shooting down the leg and hip is super gratifying. It also adds something unique to the basic black leggings we want to live in daily. CHECK OUT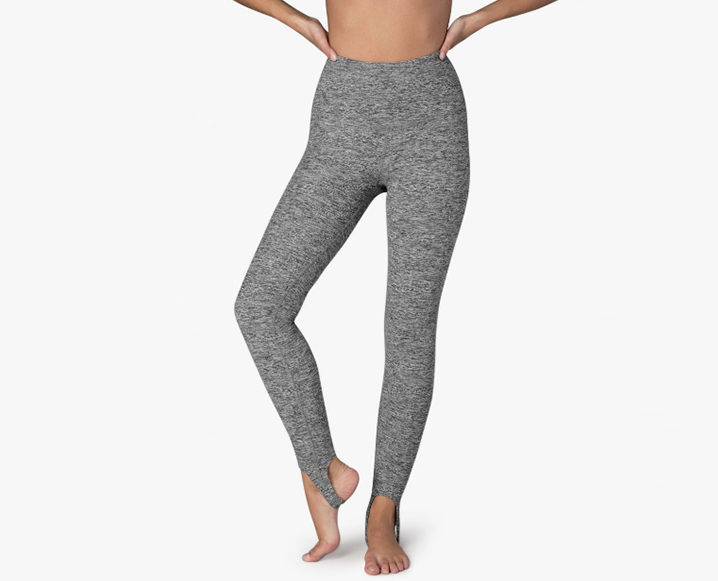 the StirRup: Beyond Yoga Spacedye High-Waisted Stirrup Leggings | As long as the fabric is not chaffing, a stirrup legging is our go-to for lounging – it just happens to makes your legs look twice as long – and for working out too. Both foot and legging slip right into your trainers. CHECK OUT
the lightweight: Lululemon Fast + Free Crop |
Hardcore workouts require leggings that work just as hard — these are that pair. The fit of these workout leggings holds everything in without suffocating and the ankles are paper thin, so you don't feel restricted. The super lightweight, quick drying material makes these leggings insanely comfortable and easy to workout in and the pockets let us travel with just the essentials on-hand.
CHECK OUT
The new Ombre: Outdoor Voices 7/8 Leggings | The monochrome color combos from Outdoor Voices are pitch perfect if you're the understated type. They're perfect for every occasion, whether hitting the gym, the trail or just taking a walk around the city. Also the overall cut and seam lines makes legs look lean, long and toned. CHECK OUT
the booty buster: Lorna Jane Booty Support Tight| This pair supports alignment during the toughest workouts. They're also insanely flattering. Extra support around the big muscles – hips, core and booty – helps activate your smaller muscles so your body burns just that much more. They flatter the right lines and the thick material  smooths everything to perfection. CHECK OUT
the daily hit: Lululemon high-waisted Wunder Under leggings
| 
These are without a doubt the most supremely comfortable, stretchy, perfect pair of daily leggings. They happen to look good from behind too! Perfect for taller girls on the hunt for workout leggings with long length.  
CHECK OUT