We love the sisters behind Spork Foods, West Hollywood's coolest vegan cooking classes. Their affectionate take on cooking and caring for your health is too much fun. We asked the duo to come up with their version of the perfect girls' night in and share a few healthy recipes for killer snacks that are fun in the kitchen
Girls' Night In
What to wear: Dressing cute can hurt! By the end of a hard day at work, all we want to do is just kick off our heels and unsnap our bras. So for our ladies' night, we can wear whatever we want as long as no heels or bras are required!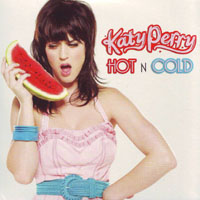 Girls' night in playlist: A girls night can be wild and crazy or mellow and relaxed, depending on your crew. Of course, we need jams for both types of hangs. Katy Perry, Rihanna, Akon, Snoop Dogg and whatever other music we're too old to listen is usually playing for scenario one. For scenario dos, we will bust out our Sam Cooke, Etta James, Ray Charles and Otis Redding tunes.
Stock your fridge: Depending on how many ladies are joining in, we will either create some appetizers or a full meal. We make sure to give our goodies a gourmet twist because even though dudes aren't invited, we still want to treat our ladies right. Some top vegan picks are personalized Nachos with a Melty Cashew Cheese, or Chickpea Cakes with a Sweet Truffle Drizzle (See class information on last page to learn how to make these goodies!)
Top 3 Movies for a girls' night: We enjoy all things foodie, so if it's just us sisters, we will get a doc on the history of tofu (don't go to sleep yet!), or something else we know our friends may not dig as much as we do! If we feel like giving our minds a breaky-break, we would pick an old classic like The Graduate or Breakfast at Tiffany's. If we don't feel like committing to a whole movie, a few episodes of The Cosby Show is the ultimate best.
3 things no girls' night should be without:
An expensive bottle of wine
Great stories
Lots and lots of GOOD food.
Favorite girls' night in ever: For Heather's birthday a few years ago, we had the ultimate girl night slumber party with about 15 of our favorite gals. We watched old movies, baked cookies, called boys and stayed awake to see the sunrise.
3 fave healthy snacks no girlfriend could resist: Tuscan White Bean Dip with Rosemary and Lemon, Kale Chips, Oven Roasted Coconut Crusted Mushrooms
Keys to the perfect night: Only invite your besties, and pick 'em well!
Best fun surprise for friends: We love surprising our ladies with a themed cocktail.
Even if people offer to bring a bottle of wine or bubbly, a delish cocktail kicks off the night perfectly.
Something sweet: Chocolate Mint Truffles. We even make them gluten-free and soy-free so everyone is happy. Find Recipe On Next Page!
Perfect girls' night in menu:
Oven Roasted Coconut Crusted Mushrooms
Chickpea Croquettes with a Truffle Agave Drizzle
Spicy Kale Chips
Tuscan White Bean Dip with Rosemary and Lemon, Served with Crudités
Chocolate Mint Truffles  
Heather & Jenny's Chocolate Mint Truffles
This is the best dessert to make in advance if you are in the mood for some serious chocolate! The cooling touch of mint balances out the richness of the dark chocolate,
making these pretty darn delish. If you have any kids in the house, have them pitch in when rolling these precious treats, because your hands get chocolatey and it's a good time for all. Instead of rolling these in cocoa powder, you can try using toasted finely shredded coconut, chopped almonds or organic powdered sugar!
Advance preparation required. Yields 13-15 truffles
Ingredients
11⁄2 cups vegan dark chocolate chips
1⁄2 cup regular coconut milk
1 teaspoon peppermint extract
6 leaves fresh mint, finely chopped
Dash sea salt
2 tablespoons organic cocoa powder, plus 1⁄4 cup for rolling
Directions
Fill a small (2-quart) pot with about 2 inches of water, and bring to a simmer over medium heat. Place a glass or metal bowl on top of pot to create a double boiler.
Add chocolate chips and melt, about 3-4 minutes. Add coconut milk, peppermint extract, mint, sea salt and 2 tablespoons cocoa powder, and incorporate until uniform.
Transfer mixture to a bowl and refrigerate 2 hours to overnight. Remove from refrigerator and leave bowl on counter for 5-10 minutes to soften mixture before rolling truffles.
To roll truffles: Place remaining cocoa powder in a shallow bowl or plate. Use a melon baller or spoon to scoop a gumball-size dollop of the chocolate mixture. Roll into balls between palms and immediately coat in cocoa powder, or other toppings of choice.
Note 1: Try using mint varieties like chocolate mint, peppermint or spearmint for a different flavor in these truffles, and choose organic when possible, because conventionally grown mint is sprayed with a bunch of pesticides!
Note 2: Double check your chocolate chip ingredients if you are gluten-free, to be sure barley is not in the list.
The Sporkie Scoop
For Your Smarts: With these truffles, you are getting a double dose of antioxidants. We're using cocoa powder inside and outside the truffles. Cocoa powder is about 8% antioxidants by weight — so that's more than a glass of wine or cup of tea!
For Your Parts: Mint doesn't just taste refreshing, it's actually working to soothe your stomach and digestion. It's considered a powerful digestive aid and anti-spasmotic because of its antioxidant-rich oils.
Now that you're all set up for the perfect night in, schedule a night out and book a cooking class with the girls at Spork Foods! Their fun and beautiful space will be a hit with your BFFs, looking and feeling fabulous bfforever.
About Spork cooking classes:
Spork Foods is a Los Angeles-based gourmet vegan food company owned and operated by sisters Jenny Engel and Heather Goldberg. They offer live cooking classes in Los Angeles at Spork Foods, online vegan cooking classes at sporkonline.com, one-on-one in-home healthy pantry makeovers and recipe development/trainings for chefs, food companies and colleges. Their cookbook, Spork-Fed, is currently in stores, with a foreword by fellow fans and sisters, Emily and Zooey Deschanel.