5 roommates. 30 days. 100 hilarious moments. 1 rule: All-raw food. For the next month, we'll be following five young women who are going all raw in the real world. No cushy day spas—they'll be living their normal lives (jobs, parties, dinner dates and all!) but adjusting their diets to be 100% raw. They'll be filming and documenting their journey and checking in with us daily as they juggle their careers, commitments, relationships and, yes, a new world of raw food. We know these ladies will make you laugh but we also hope their experiment will make you think: About your own health, habits, and about how we can all make little—or big—changes to be better.
Here at The Chalkboard, we want to learn something new everyday and believe there's no end to what we can learn from each other. So, we're pleased to introduce you to our five newest teachers: Maydelle, Jenna, Christina, Ashleigh, and Adrian, or as we like to call them, The Rawmates: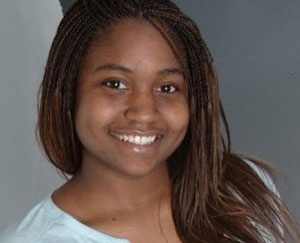 Meet MAYDELLE:
Maydelle, 25, is an executive assistant at Illumination Entertainment who dreams that one day she will find NEVER NEVERLAND. She has been warming up to vegetables and exotic fruits for the last few years and is ready to take the relationship to the next step: commitment and exclusivity. With the recent heart attack of her 30 year old cousin she desires to start taking better care of her body so that heart attack, diabetes, obesity and high cholesterol will not plague her as it has so many of her relatives. She is excited for the challenge of 30 days RAW because to quote Peter Pan it would be an "awfully big adventure!"
Meet JENNA:
Jenna, 22, is an executive assistant at a production company based in Santa Monica, California. She doesn't believe in New Year's resolutions, but made one to eat out less often in 2012 anyway. This is mostly because Jenna is saving up for her pending move to Scotland, where she plans to write short novels and re-­enact scenes from Braveheart on a regular basis. Her closest friends can't believe she is doing this diet, as it contradicts two major components to Jenna's personality: an intense desire to rebel against structure, and an affinity for Chick-­fil-­A breakfast. Nevertheless, Jenna wants to try a dramatic change in her eating habits, as she has a history of cancer on both sides of her family and plenty of health issues that may be positively affected by this change.
Meet CHRISTINA:
Christina is a dreamer, actress, model, and documentary filmmaker who loves diving into the existential questions of nutrition: Can true happiness ever be found in the absence of chocolate? Is a life without bread really a life worth living? Though these answers remain elusive, Christina has been increasingly convinced of the strong connection between mind and body and finds that mental fogginess often follows a nutritional lapse in addition to skin break­‐outs, headaches, and a lack of energy. She looks forward to freedom from these issues and seeks to adopt a consistently healthy eating habit.
Meet ASHLEIGH:
Ashleigh, 24, is a screenwriter slash nutrition junkie slash urban youth mentor who dreams of one day living in Montana. She love healthy food and has previously eaten a high-raw diet, but struggles to be consistent and wants to see if committing 100% to a raw diet will help with her persistent skin issues and cyclical monthly lapses into mild depression during which she catches up on Millionaire Matchmaker. She hopes to establish a balance of taking time to eat well that will affect the balance of other things as well, for example she should probably stop going to bed at 2 am.
Meet ADRIAN:
Adrian RN, BSN, lives to eat! The only time she ever watches what she eats is when the food goes from her plate to her mouth. She is a fun, vivacious, 23 year old, who dreams of traveling the world. Adrian has been overweight all of her adult life and believes that now is the time to transform her mind and body. She seeks to gain clarity of thought, a new perspective on life, and a slimmer frame.
And now, the raw-mates introduce themselves, in their own words:
Us, In Our Own Words
MAYDELLE, according to her raw-mies:
Christina: Maydelle is a self-proclaimed "worry wart."  She's always second guessing herself and worrying about the future and planning her vacations 14 months in advance.  And then when she goes on vacation every moment of the day has been pre-scheduled to maximize every moment.  Don't be fooled by all of her planning though.  She's a free spirit through and through.
Adrian: She likes power rangers and Disney movies. Sometimes she reminds me of a 13-year-old white boy.
Jenna: Yeah, if Maydelle could change anything about her life, she would want to play the rest of it in "musical zombie-fighting mode".
Maydelle: I'm awesome.
JENNA, according to her raw-MIES:
Christina: Jenna is the youngest of the bunch and still lives near her parents who are currently in Orange County.  She plans to live in the UK soon and is coming to that point in life where you realize its ok to follow your dreams, even if they don't make sense to everyone else.
Maydelle: Jenna is hilarious. She has a habit of over-clarifying to the point of confusion.
Adrian: Corky, funny, so loveable. Jenna is great until you take her food and then all hell breaks loose.
Ashleigh: Adrian, corky is not a word.
Adrian: What?
Ashleigh: Corky is not a thing. It's quirky.
Adrian: Oh… well, say that then.
Adrian, according to her raw-mies:
Maydelle: Adrian is my younger sister and my best friend. She can be annoying in a kid sister kind of way.
Christina: She lives her life according to the mantra that, "It's all gonna work out somehow."  I'm still not sure if its apathy or inner peace, but I've never met a person so confident that everything is and will be fine in the end.  She says things like "easy breezy lemon squeezy".
Christina, according to her raw-mies:
Adrian: She's the mom of the apartment. She's very responsible and organized.
Ashleigh: She is the kind of person who would literally do anything for the others. I'm pretty sure if I was like, Hey Chris, can you drive to Seattle tomorrow and pick up this thing for me. She would be like, Let me see if I can find a car.
Christina: I love romantic comedies, though I try not to admit this to my film school classmates. I would like to be an actress, writer, and director. I am a professional procrastinator; I've got years of practice under my belt.  Sometimes I feel like the Mom in the group, especially when I have to keep reminding Maydelle to take out the trash.  I hate germs and I appreciate cleanliness and I truly believe that Jenna and Maydelle would be happier if their rooms were cleaner.  I don't think they really care.
Ashleigh, according to her raw-mies:
Christina: Without Ashleigh I don't know where any of us would be.  Probably dead in a ditch with a Taco Bell Chalupa in our hands.  Perhaps I'm being melodramatic.  But you know how in some relationships there's that one person who is that glue that makes everyone stick together?  From the time we all first met five years ago, it was really Ashleigh who brought everyone together.  She makes a decision then goes for it full force.  Then, she decides she was wrong and makes the opposite decision and goes for that full force instead.  Of all the roommates, Ashleigh has been voted "most likely to accidentally join a cult."
Adrian: She's like an introvert…until she's not. And then she's dancing and singing and having a blast.
Jenna: I think if Ashleigh could live in a world where no one wore clothes and everyone ate kale smoothies on horseback, she wouldn't hesitate for a second. Fortunately she's decided to compromise on clothing in the real world (some of the time).