Your supplement collection is strong, but how's your skincare lineup looking? What we put on our skin is just as important as what we consume, and often there are parallels between high-impact supplement ingredients and natural skincare ingredients that actually work!
There are so many efficacious, non-toxic products out there these days. Most of them claim to contain powerful plant-based ingredients, but which natural skincare ingredients actually measure up?
We shuffle through more beauty products than we can keep track of here at TCM and have learned to identify which natural skincare ingredients are actually worth your time – and money. We've pinned down a few natural skincare ingredients to know and love…
Copper Peptide: Dr Roebuck's Ningaloo Firming Serum |Copper tripeptide-1 is bio-identical to the copper-containing enzyme in the body which helps in tissue repair, inflammation, metabolism, and synthesis of vital molecular structures. This new neon blue serum from an Aussie brand we love is packed with the peptide and delivers a powerful firming effect. Try It Now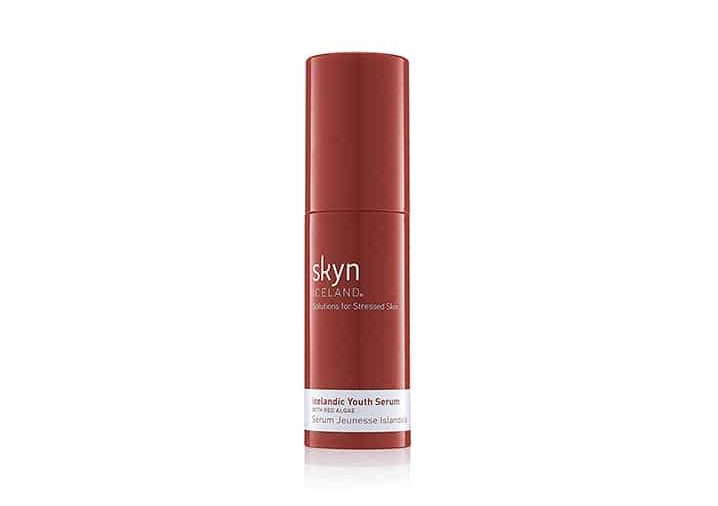 Astaxanthin: Skyn Icelandic Youth serum | This potent antioxidant is 6000x more powerful than vitamin C and does wonders protecting the skin against pollution. This antioxidant-rich gel-like serum is loaded with the hero ingredient (learn more).  Try It Now
Licorice Root: Peace Out Dark Spots | These dark spot destroying micro-needling patches feature licorice root, a natural botanical that powerfully brightens skin. Licorice root is used in Chinese Medicine for its ability to help detoxify the body, and because of its ability to enhance the effects of the other herbal ingredients while also reducing negative side effects. These patches are close to miracle-level results for an at-home product. They won't give you the results that lasers will, but they're pretty darn impressive. Try It Now
Blue Tansy: the Herbivore Blue Tansy Mask | This glow-inducing face mask's star ingredient is blue tansy oil. Naturally high in azulene, this powerful anti-inflammatory ingredient soothes irritated skin and reduces redness. We swear by this mask for twice weekly usage for a continual glow! Try It Now
hyaluronic acid: the Drunk Elephant Lala Retro Whipped cream | You've heard of hyaluronic acid by now, but sodium hyaluronate crosspolymer is the next level. Related to one of our all-time favorite natural skincare ingredients, SHC has a smaller molecular weight than hyaluronic acid and can deeply penetrate the skin, delivering excellent hydration and reducing the appearance of fine lines and wrinkles. Try It Now
Which skincare ingredients have you noticed dramatic effects with? Tell us in the comments!