If you're new to clean beauty, walking into a retailer like The Detox Market can be overwhelming in the best possible way. There are glowing green bottles of Tata Harper (try the hyaluronic moisturizer), Rituel de Fille sticks festooned with stars, and more shades of sheer peach lipstick (go with Henne's lip tint) than you may ever have imagined to exist.
We took two hundred bucks and spent it wisely on just a few handful of beauty essentials that stand the test of time and perform like crazy…
Kimiko Beauty Super Fine Eyebrow Pencil Automatique | $29 I discovered this automatic pencil (more like a fine crayon) at Striiike a few years back and it's become an absolute non-negotiable. The delicate product lasts for ages and works for all brow types, drawing fine lines with coverage that's buildable depending on your needs.
RMS Beauty Master Mixer | $38 Clean beauty queen Rose-Marie Swift (RMS) still makes the gold standard when it comes to the ultimate highlighter. Master Mixer is the creamy, but gentle on skin beige gold shown above, but the highlighter pots come in a great variety of colors too. It may look simple to use, but take a little time to learn how to use a cream highlighter in the right places and the results can be transformative.
Osea Hyaluronic Sea Serum | $88 We'd drink it if we could! OSEA Malibu's hyaluronic serums is one of the best available. The pale green serum locks in skin's natural moisture levels without weighing it down. The ultimate summer skincare savior.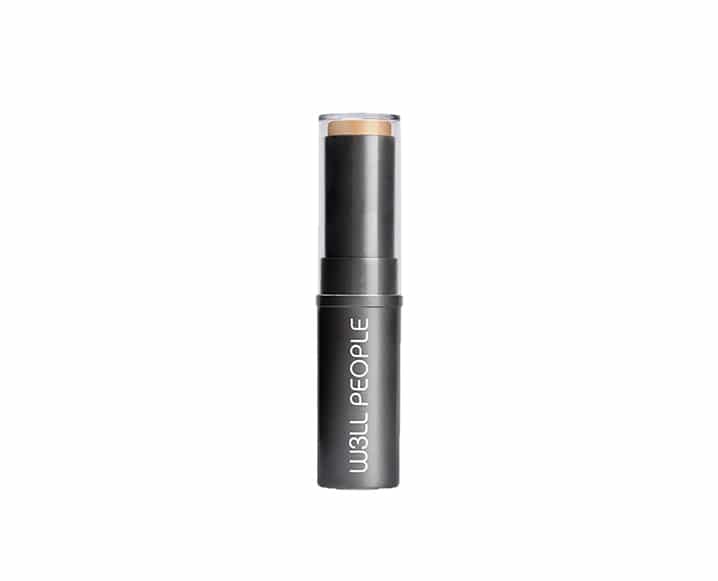 W3LL PEOPLE Narcissist Stick Foundation | $29 This skin-nourishing foundation stick goes on sheer as can be from finger, brush or beauty blender. A perfect sheer, but skin-perfecting essential to give yourself a bit of polish without going overboard. Comes in so many shades that anyone could contour or highlight with, if that's your style.

Kosas Wet Lip Oil Gloss | $27 KOSAS is quickly becoming every girl's favorite clean beauty brand thanks to usable (and adorable) products like their Wet Lip Oil Gloss. From bold red and crystal clear glosses to two ultra-wearable 'wet look' shades of pink, these glosses are so pretty and so easy to wear.
Lily Lolo Pressed Bronzer | $26 Never underestimate the power of a good bronzer. Lily Lolo (who also makes a great mascara) offers a few shades of their sheer bronzer — no glitter, no heavy ingredients. You may be home this summer, but use a fluffy brush to brighten your complexion with a few swipes of this color to boost your mood and your look effortlessly.
Gah! So I went a bit over-budget. Nonetheless, all of these products make great picks. Let us know which ones you already love and which you're going to try!