Beer and sports go together like mimosas and brunch – or matcha and literally any life event ever. When the occasion calls for it, we're ready to play. Apparently, the Super Bowl is this weekend, and while we can't say we're showing up to our friend's gatherings especially eager to watch the game, we will be bringing a few fun, gluten free beers to pass the time.
Most beer is loaded with gluten as it gets its flavor from gluten-rich grains like wheat or barley. For those with a gluten intolerance this can feel like forbidden fruit, for others this might contribute to that uncomfortable feeling after a few sips (never mind a full pint).
Gluten-free beer can be brewed using raw ingredients that don't contain gluten, such as sorghum, buckwheat, rice, or even quinoa, — or the gluten can be removed in the brewing process. The FDA says that anything with less than 20 parts per million (ppm) of gluten can be labeled as gluten-free, as it won't be dangerous for those with gluten sensitivity. Everything else is labeled gluten-reduced, but we love that there's even the option.
We've selected a few amazing gluten-free beer options that are worthy of any game time gathering…
Zero Gravity Beer Little Wolf | With a flavor personality that the brewers consider "small but feisty," Little Wolf is an easy go-to for gluten-reduced beer. It's made with malt, hops, yeast and water. Zero Gravity adds an enzyme during fermentation that breaks down gluten protein chains and renders the gluten levels below the FDA standard — although those with a serious allergy should probably grab something else from our list.
Ground Breaker Brewing Beers | Ground Breaker makes a whole family of non-wheat beers — including one brewed with blackberries, rose hips and hops (named "Olallie") and another (their dark ale) which features deeply roasted chestnuts and lentils. Their most classic-tasting gluten-free beer is IPA No. 5. which is brewed with roasted chestnuts, roasted lentils, and both crystal and Santiam hops that add a piney citrus tone with a hint of stone fruit.
Omission Beer | Omission is the queen of gluten reduced and gluten free beers. Our fave is the pale ale, which tastes  like a gluten-less Stella. The IPA is also a good call if you like hoppy beers. Omission uses low-protein barley for most of their brews, and are able to remove the majority of gluten during the brewing process using an enzyme called "Brewer's Clarex". This step makes the beer safe for gluten-intolerant drinkers, but true Celiac sufferers still might want to exercise caution.
Ipswich Ale Brewery Celia Saison | Full, funky and ready to party. The Celia Saison from Ipswich Brewery in Massachusetts is a solid sorgum-based gluten free beer that's got a a kick of citrus. Belgian yeast gives it a slightly spicy umami-ness, which is brightened up by the orange peel  they add during the brewing process.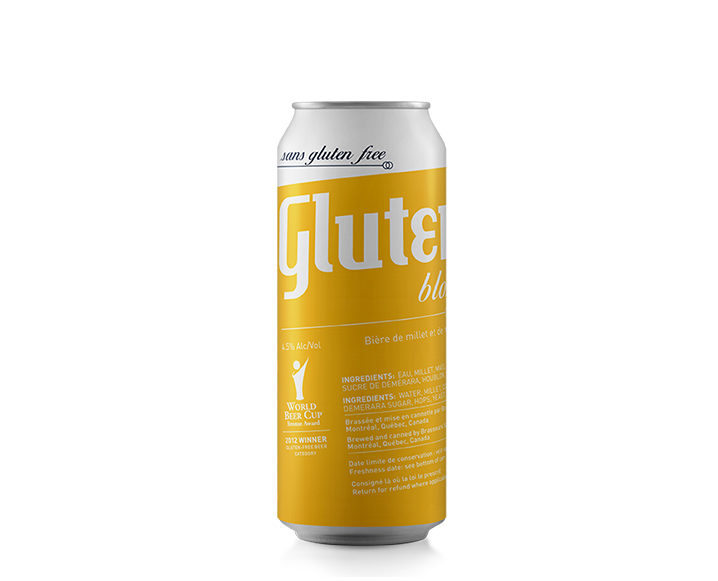 Glutenberg Beers | Glutenburg exists solely to produce gluten free beers that are actually delicious, and they have certainly succeeded in their mission. One of the beer-loving co-founders suffers from Celiacs, and is familiar with the struggle of finding beers that are both safe and won't offend his palette. Glutenburg has perfected the process; they offer over twenty seasonal beers, five regular beers and take purity very seriously — 100% of their raw materials are gluten free.
Uinta Brewing Freeform IPA | Coming out of Salt Lake City this lightly alcoholic beer feels like summer in a bottle. It is is refreshingly easy to drink and pairs wwell with a variety of foods. It has a nice hoppy bitterness plus a little tropical kick that'll have you pulling the bottle back for just one more sip.
Mikkeller Peter, Pale and Mary | This bottle is for the friend that's hard to impress. Mikeller's Peter Pale And Mary isn't easy to find in stores, but it's a must try if you stumble upon it. The "phantom" microbrewery out of Copenhagen has been secretly winning awards worldwide for the past 10 years. Their bottles are crazy cute and the flavors are nuanced and unique. This gluten-reduced beer specifically has traces of stone fruit with a light hit of hops.
Green's IPA | Green's gluten free beers come right out of Belgium, a city that knows how to do beer right. Their beers are brewed using gluten-less ingredients like millet, sorghum, buckwheat, and rice. They are flavorful, fruity, and acidic and won't leave you with a bloated belly.