We've said it a million times and we'll say it a million more: balance is key to living well. For some of us, that might come in the form of the occasional boozy beverage, and the ones below are some of our all-time faves.
Each of these pretty little libations are crafted with real ingredients — not mystery syrups and sugary mixers — producing the closest thing to a "healthy cocktail" we could ever imagine.
From a fizzy kombucha and vodka-based bev to a farm-to-table masterpiece (a soulmate for brunch), these healthy cocktails are fun, flavorful and spiked with just the right amount of wellness vibes.
TCM TIP: To dress up your drink even more, consider making these flower ice cubes, floral syrups, or simply snag a new pretty vessel from The Shop!
Grape Kombucha Cocktail | Ginger, grape and our fave gut-friendly fermented beverage, what's not to love? Even without the booze this bubbly drink is delightfully refreshing. MAKE IT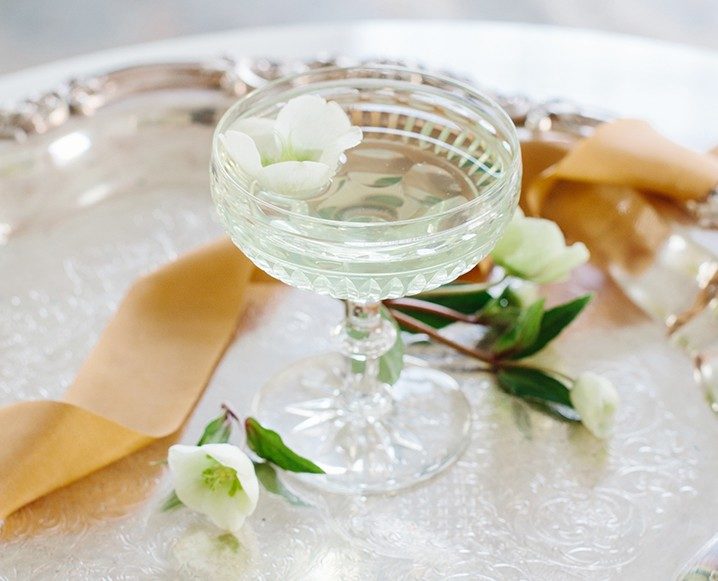 Blueberry + Sage | This gin drink is delicate, refreshing and flavored by nature, not some creepy bottle of Blue #2 or whatever. MAKE IT
Farm To Table | Made with okra and green tomato, this healthy cocktail sounds weird at first but when you think of it a bloody mary is basically a salad in a cup and we're not complaining. We love the color, especially when garnished with natural accents for an impressive presentation. MAKE IT
Herb-Infused Wine | This one is not a cocktail per se, but it is an ultra easy and delicious DIY with some unexpected health benefits. MAKE IT
Butternut Squash | Cute and creative, spiced to perfection, this gorgeous gourde cocktail is perfect for holiday dinners and gatherings all season MAKE IT
Coconut Pitcher | Go big or go home. This one is designed to be made in big patches, pour into a pitcher with some pretty petals, serve at your next dinner party. MAKE IT
Grapefruit Mint Margarita | This is the easiest cocktail ever and an absolute staple in our book (as long as you're cool with tequila) MAKE IT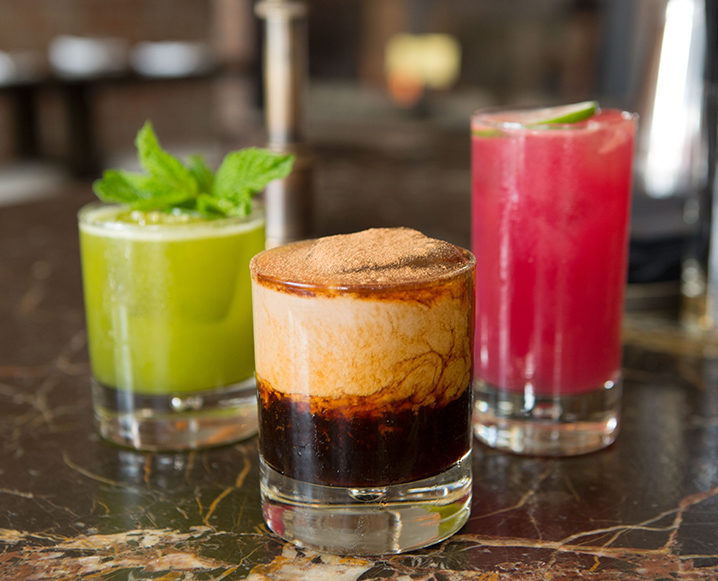 Mezcal Green Juice, Spiked Latte + Rosewater Ginger Fizz | Technically three recipes here, all from the same spot in Santa Monica, their bar tender showed us how to use natural ingredients to make great flavorful cocktails, these three will boost your mixoloigy game, if you memorize any make it these MAKE IT
Sparkling Honey + Coconut Punch | If there was ever a drink for new years or other sparkly celebrations this is it, bright bubbly with a gentle buzz to match. MAKE IT
Manuka + Mezcal | Sweet and smokey, plus a refreshing blast of blood orange and beet juice blend. We love the rich red color for halloween but the bold flavor is something you can enjoy all year MAKE IT
Watermelon Jalapeño | This is nothing short of summer in a glass. We used Pressed Juicery's limited edition watermelon jalapeno juice, which you wont be able to get your hands on but you can easily make your own. MAKE IT
Persimmon Rosé Sangria | As long as persimmons are in season we want to get them into every dish we can. This big batch cocktail is easy to make ahead, perfect with a holiday meal but just as joy-inducing any other time.