Whether it is a cocktail party for 200 or a dinner party for 30, the Taste of Pace team sleeps, breathes and – most of all – eats events. Our whole team loves what we do, but it's easy for anybody to lose sight of their passion when working 18-hour days 6 days a week! So, in order to keep those fires a-burnin', we hold a once a month underground supper club.
A few months ago we shared all about our supper club at the Rubix in Hollywood.  Right now we're gearing up for our next supper club on July 29th! This month takes us to a gorgeous private home in the Hollywood Hills, pimped out by celebrity interior designer Erinn Valencich of Erinn V Design Group.
I felt particularly inspired for this month's supper club, as the farmers' markets have been bursting with vibrantly colored produce that are rich with flavor and nutrients!
The best way to start off any summer soiree is by kicking it off with a light, fresh cocktail! This month we are featuring prosecco with peach puree and violet blossom ice cubes. While you sip your cocktails and get to know the other supper club patrons, we will be passing braised duck with a green olive agro dolce on housemade tostadas. The braised duck just melts in your mouth, while the olive agro dolce (meaning sweet and sour in Italian) provides the perfect zing to awaken your palate for the rest of the meal.
We recently attended Eater LA's event "Young Guns", celebrating the top young chefs in the nation and couldn't help take notice of The London Hotel's booth featuring homemade pork rinds. We are a company comprised of two down home Texas gals, so when we saw those puppies – er, piggies – we knew the next supper club we did had to incorporate these skins in some way!  That being said, the night's first course will be yellowtail sashimi with crumbled house-made pork rinds and a yuzu vinaigrette with arugula flowers. For the next course, we are doing a salad with purslane, a weed in the succulent family that has experienced a resurgence in the culinary world, and red mustard frills, which are the greens from the mustard plant. The frills have a very interesting taste– it starts fresh and savory, and finishes with a bit of a bite. We are adding lardon (cubes of pork belly), a poached egg, and a mustard vinaigrette to finish the salad with bursts of unique notes.
For our piece de resistance, we will be serving up sepia pappardelle, bottarga, summer legumes and baby heirloom tomatoes. As you can probably guess, we're pretty excited for this one. We are dying our homemade pappardelle pasta with black squid ink – I can't wait to see how incredible the dark black pasta will look next to the vivacious legumes and topped with the shaved bottarga!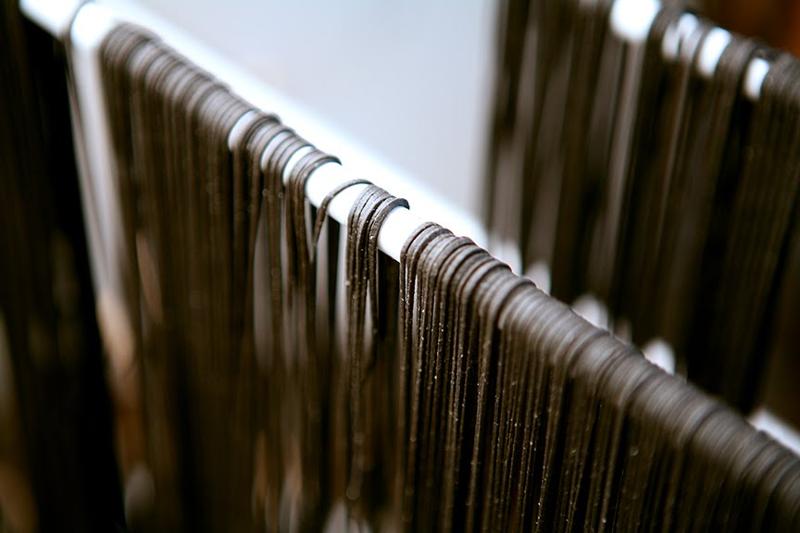 Hopefully, if you've saved room, you'll be able to dive into our secret dessert of the month. We'll give you a hint– we are using a melon trio from Weiser Family Farms. The TOP team recently took a field trip to Tehachapi to visit Weiser Farms to meet with Alex Weiser, one of our favorite vendors at the Santa Monica Farmers' Market. While at the farm, melons were picked straight from the ground, cut open in the field, and we ate the wedges with juice dripping down our hands on that hot summer's day. I knew I had to share these with our supper club peeps as soon as possible. So get excited for a lovely summer melon concoction!
The supper club happens this Sunday, July 29th. Click here to book your spot! We hope to see you there – we'll be the ones in back hoarding the prosecco cocktails!