Jewelry is having a nice moment lately and many of the top trends are coming from small artisans and sustainably-minded businesses we love.
One of our absolute favorite creatives in the space is J. Hannah who played a role in popularizing today's thicker gold jewelry.
Other notables include these seven pieces made from recycled gold and silver. Each one is around or under $200 making them ideal Mother's Day gifts or pick-me-ups as we all stream-line our wardrobes and seek to make our shopping habits more sustainable.
7 Pieces of Recycled Jewelry Under $200
Aurate Large Chain Bracelet | 
Simple chains like this link bracelet from Aurate are trending big time right now. Maybe it's because so many of us reached a maximum on layered necklaces with charms. In bracelet form, a chain like this one strikes the perfect balance of simple innocence and polished sophistication.
Shop Now
Aurate Bold Ear Cuff |
Don't underestimate this simple looking piece meant to adorn the mid or upper ear without a new piercing. Ear cuffs like this one are the perfect way to build a modern ear party without going nuts at the piercing parlor.
Shop Now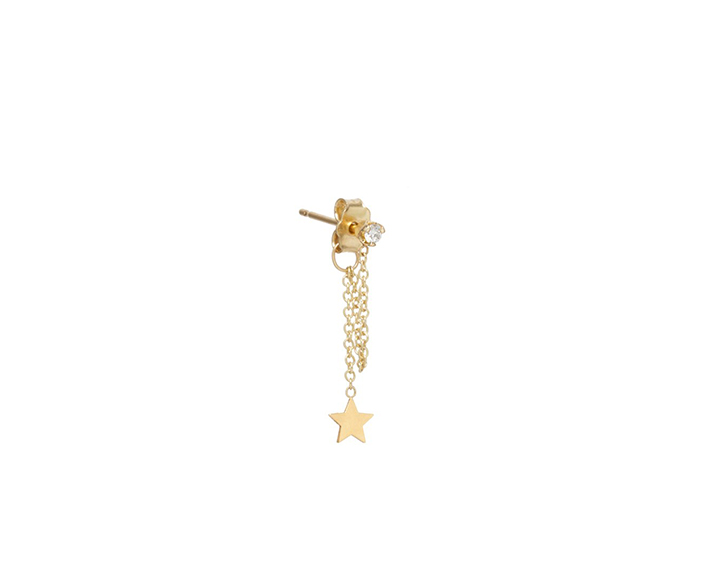 Cos Sterling Silver Chunky Hoop Earrings
| Like so many global fashion brands, Cos is exploring more sustainable offerings for their increasingly discerning shoppers. Their collection of recycled silver jewelry should not be missed and these hoops are a stand-out.
Shop Now