There is no better way to add flavor to your everyday dishes – without the calories – than with fresh herbs.  Herbs such as thyme and oregano are packed with more nutrients than you might imagine and they instantly zing up everything from low-key snacks and appetizers to lavish special occasion get-togethers.  Here are a few of our favorite ways to make dinners nice without the sugar or the spice.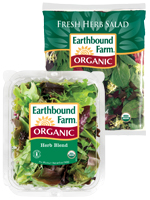 Earthbound Organics Herb Blend Spring Mix, $5.99  Packaged organic greens with parsley, cilantro and dill. A fragrant and unexpected salad!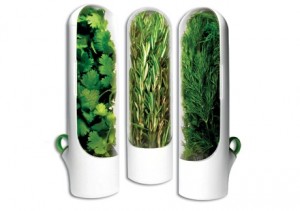 Herb Savor Mini Pods, Prepara, set of 3, $29.99.   These space age looking pods keep herbs fresh up to 3 weeks in the refrigerator!  All excuses for not keeping herbs on hand? Demolished.

Herbs de provence jelly, Got Thyme, $7.50.  This delicious herb-infused jam is an excellent addition to cheese plates and incredible in brie en croute!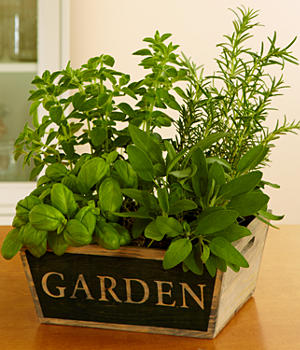 Gourmet Herb Garden, ProFlowers $29.95  Make mind-blowing pasta sauce with herbs you grow in your own kitchen! Oregano for red sauce, fresh basil for pesto.

Rosemary & Lavender Savory Salt, Bella Cucina, $11.00  Try this unique flavor on everything!  Roast chicken will never be the same again.